Keeping You Updated With Our
Latest News
Bluebeam Revu 2015 Coming Soon
January 14, 2015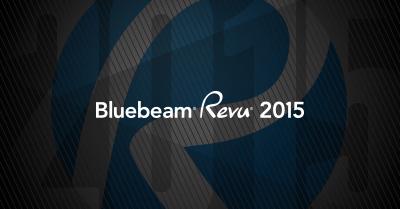 SDS/2 partner Bluebeam has a huge announcement coming up for it's trademark software Revu. Bluebeam Revu combines powerful 2D and 3D PDF creation and markup technology with an integrated cloud-based collaboration solution, Bluebeam Studio™. Revu digitizes workflows such as drawing reviews, detailing and estimating to speed up production schedules.
In Revu 2015, Bluebeam is bringing some significant new enhancements, including Capture 2.0, new batch tools, a dynamic tool set scaler, and more. To tease these new features, Bluebeam has been releasing a new, hilarious video every week.
Bluebeam is also offering everyone the chance to get a sneak peak at Revu 2015 with three webinars. In these sessions, viewers will get to see the new features coming up in this release and ask questions in a Q&A session with Bluebeam's Account Services team.
Bluebeam Revu 2015 will be released on February 3. You can learn more about Revu 2015, sign up for webinars, learn more about the launch party and catch some of those new teaser videos over at Bluebeam's website.