Design Data to Present at Iron Workers/IMPACT Conference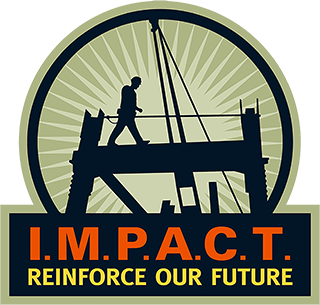 Design Data will once again be exhibiting at the North American Iron Workers/IMPACT Conference, which brings together ironworkers, labor management leaders, business owners and contractors in the construction industry.
IMPACT is a labor management partnership designed to provide a forum for union Ironworkers and signatory contractors to address mutual concerns and encourage reasonable balanced solutions.
To learn more or to register for the conference — which takes place March 19-21 in San Diego, California — click here.
Join Design Data at 2017 NASCC
Registration is now open for the 2017 NASCC: The Steel Conference, taking place in San Antonio, Texas, March 22-24.
Among the session highlights for this year: 3D Model Review and Approval Really Works, which will be presented Wednesday, from 9:45 a.m. to 11:15 a.m.; Quality Procedures in Detailing Offices, from 3:00 p.m. to 4:00 p.m. Thursday; and The Little Site That Could: 150 N Riverside, from 9:45 a.m. to 11:15 a.m. Wednesday.
NASCC is the perfect place for steel fabricators, detailers, erectors and structural engineers to interact with their peers and learn more about structural steel design and construction. This year's conference includes more than 100 technical sessions and an extensive trade show with more than 200 exhibitors. Design Data will be exhibiting in booths #7017 and #7025.
To register for NASCC or to view the advance program, complete with a detailed list of the conference sessions,
click here
.
Industry News Roundup: May 6, 2016
This week's news resources:
Check out this three-minute video showing the deconstruction of San Francisco's old Bay Bridge and what happens with the steel after. Watch it on Modern Steel.
Registration is now open for AISC's Steel Bridge Design Night School! The course and it's eight 90-minute webinars sessions start of June 6. Learn more and register at Modern Steel.
Four Chicago bridges are celebrating their 100th birthdays today. Hint: They're all made from steel. Learn more about their history from Modern Steel.
Construction will begin this summer in Chicago on Studio Gang's Vista Tower. Learn more about this more than 1,100-foot-tall tower from Building Design and Construction.
In case you missed this week's blog:
We're giving everyone a chance to try SDS/2 hands on with our Experience SDS/2 Roadshows. Learn more and see if we're coming to your area in our blog post.