sds2 2023 is here
Get the ultimate solution in steel detailing to save time and deliver better projects.
get sds2 2023 today
In SDS2 2023 you'll see new tools and enhancements in everything from modeling, drawings, connections, the API, and more.
Tackle unique design challenges with modeling enhancements for material fit operations and other specialized elements.
Add more valuable data to your model—including surface finishes—to feed your fabrication management systems.
Share design data more clearly with new display options for the model and drawings.
Plus, take advantage of newly automated connections and other great features. 
---
top new features in sds2 2023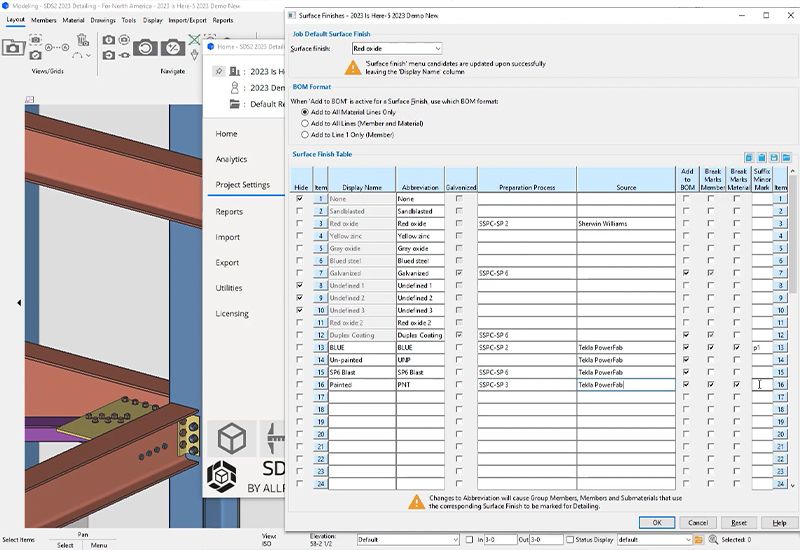 fabrication
streamline production with new surface finish tags
SDS2 2023 has expanded the tagging capabilities on surface finishes for members and materials, with better customization and compatibility with the latest fabrication management systems. Users can define finishes in their project settings, with options to include tags on the bill of material and apply finishes quickly and efficiently to the whole member or to separate materials.
modeling
Save modeling time with cut layout enhancements
In SDS2 2023, we're making it much easier and faster to model and modify cut layouts for things like web penetrations, fittings, cutouts through floor grating, and more. There's no pressure to get it right the first time and no stress when changes come in—now you can make multiple adjustments to the layout, including in and out depth, placement and radius of individual nodes, and more—all without regenerating the material or losing any other operations.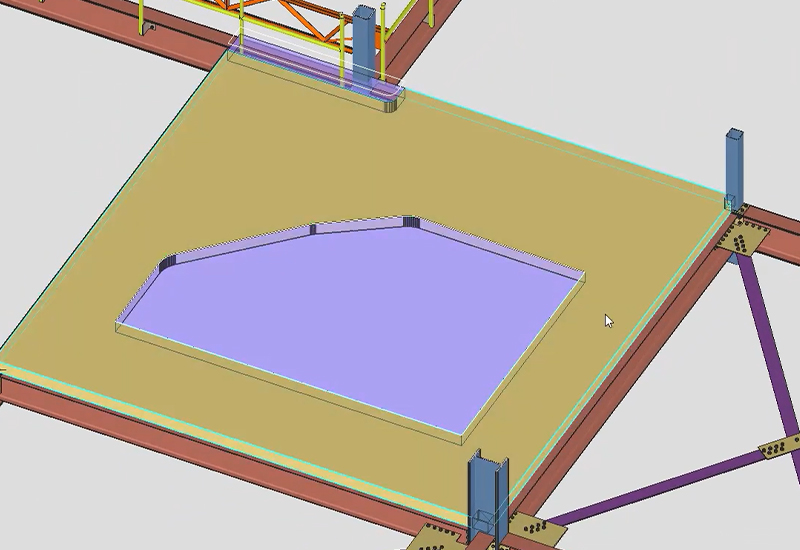 ENGINEERING
Deliver smarter designs with more automated connections
n SDS2 2023, we've built upon our world-leading connection intelligence, increasing the number of connections that can be handled automatically by SDS2's proprietary design engine. We've expanded the variety of welded connections SDS2 can design, including HSS brace to wide flange beam, columns, or vertical braces with stiffeners for supporting members included automatically. Additional refinement has been done for column web doublers, web extension plates, and more. You'll also find options to display end reactions on erection view member labels and in the model, making it easier to convey important information to engineers and other collaborators.
api
Get more customized solutions with API enhancements
The SDS2 API allows you to create custom applications and deliver value and innovation where it matters most to your business. In SDS2 2023, we've expanded API capabilities to allow users to create bolts, holes, and welds, and have updated the interface to Python 3 for improved security and performance.