3D LOAD MANAGEMENT SOFTWARE
Discover SDS2 Load Planning 
30 Day Free Trial
30 DAY
FREE TRIAL
Includes all SDS2 Load Planning features
Non-commercial use
Limited to 30 days only
REQUEST A
PRODUCT DEMO
Explore Product Features
Evaluate Workflow Efficiency
Address Specific Requirements
from fabrication model to 3d loading plans
SDS2 Load Planning is universally compatible with the industry's top 3D detailing solutions, allowing you to pull accurate data from any IFC 2x3 file to create loadable components. With versatile modeling tools, you can bundle materials and assemblies, coordinate shipment by sequence and status, get live center of gravity checks, and more.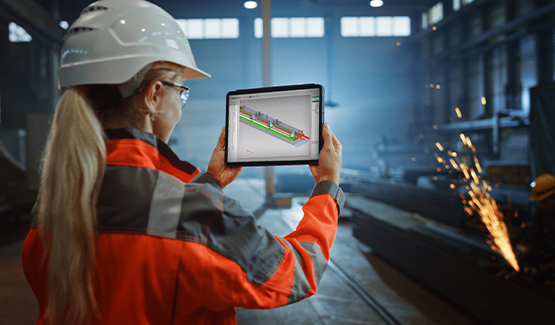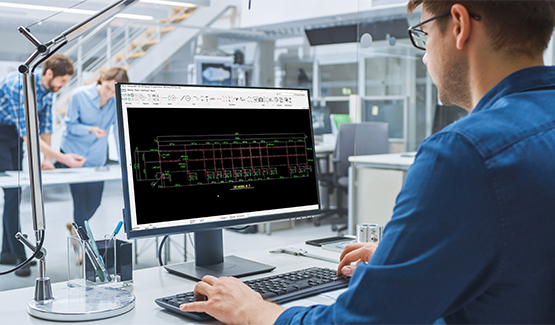 enhance communication with project stakeholders
SDS2 Load Planning is a powerful communications tool, offering interoperability with the industry's top fabrication management systems for better project management, clear load maps and lists to share with workers in the shop and field, and universal IFC exports to share with other project stakeholders.
Minimize labor costs associated with material handling
Improve material tracking through loading, delivery, and construction
Coordinate logistics with external stakeholders and project owners
sds2 load planning Features
SDS2 Load Planning is an openBIM product, accepting IFC 2.3 files from any modeling program.
The center of gravity is automatically calculated so you can create perfectly balanced loads.
Handle any irregular shape, from steel to wood trusses—if it can be modeled, it can be loaded. 
Complete feedback on how an updated model will affect your loaded trailers. 
Configure trailers to allow pyramiding, overhangs and more. 
Easily select all angles in a model and stack them according to parameters and configurations you determine.
Arrange pieces into bundles for easier modeling and material planning. 
Sync your load planning models with Tekla PowerFab and other fabrication management software. 
Export load maps in 2D and 3D for clear, simple communication. 
"SDS2 Load Planning is now fully incorporated in Crystal Steel. Besides being used in the shop for faster truck loading, we are also using it for estimodeling and production planning purposes. Thank you for finding ways to make truck loading easier."
Nick Marinduque

Crystal Steel
"SDS2 Load Planning has been very helpful in planning and sequencing loads. The biggest help has been the bundling of angle iron parts. I am hoping to get our forklift operator trained on it so he can start building the loads virtually."
Kody Fox

Pepper Tank
"We use SDS2 Load Planning on 90% or more of our projects, the exception being smaller projects without IFC models. We have several projects with 50+ loads all planned with load maps. We just load as they are done and shoot our barcodes."
Just Taylor

Garrison Steel
customer success stories
What if there was an easy way to remove the guesswork from your steel loading process, minimze the number of trailers needed per project, and reduce congestion at the construction site? In this webinar, you'll learn all about SDS2 Load Planning, a simple 3D tool to help you turn building models into optimized loading maps, and catch up on the latest developments, including seamless integrations with the top fabrication management solutions. 
Three big reasons to ditch your trial-and-error loading process
There's a problem with your trial and error loading process, and that problem is error. When you're working with items weighing two thousand pounds and more, error is not only costly and time-consuming, but dangerous as well. 
a secret advantage for forward-thinking fabricators
In addition to helping shops reduce material handling, increase safety, and optimize shipments, SDS2 Load Planning is also giving many companies a competitive advantage with user-focused delivery and a first impression that lasts.