sds2 developers
SDS2 OPEN API FOR DEVELOPERS
SDS2's open API provides developers with a powerful toolset for integrating and customizing the software. By leveraging the open API, developers can create applications that improve efficiency, collaboration, and scalability, ultimately helping businesses achieve their goals more effectively.
INNOVATE. DEVELOP. DELIVER.
SDS2 API provides an interface for different applications to interact with the model in SDS2. Your business is unique—we want to help you deliver value and innovation where it matters most to you. 
The SDS2 API supports Python applications and plugins for:
Parametrics and commands
Parametric modeling
Custom properties
Custom members, components, and materials
Automated reports for IFC, CNC, KISS, RFIs, Drawing, Design Calcs, and more
Detaiing templates & more! 
Step by Step Tutorials 
SDS2 Platform API by Version
SDS2 NUGET PACKAGES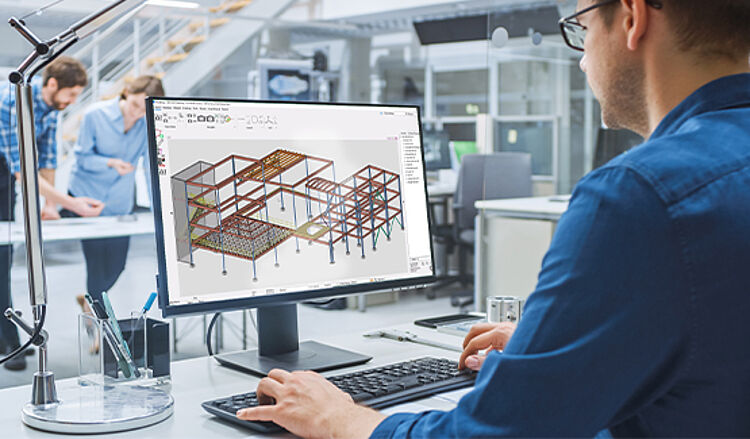 benefits of SDS2's open API for developers:
Integration: SDS2's open API allows developers to seamlessly integrate the software with other applications, such as ERP systems, project management software, or design software.
Customization: The open API allows developers to create custom applications that meet their specific needs.
Collaboration: The open API facilitates collaboration between developers, designers, and other stakeholders.
Scalability: SDS2's open API is designed to be scalable, allowing developers to create applications that can handle large volumes of data and complex workflows.
Support: SDS2 provides support for developers using the open API, including documentation, sample code, and technical assistance.