model-based estimating software
for steel estimators who want accurate bids, faster
SDS2 Detailing is the solution you need to create precise and detailed estimates quickly and efficiently.
Salesforce Tower | Chicago, Illinois, US | Ovation Services Pvt Ltd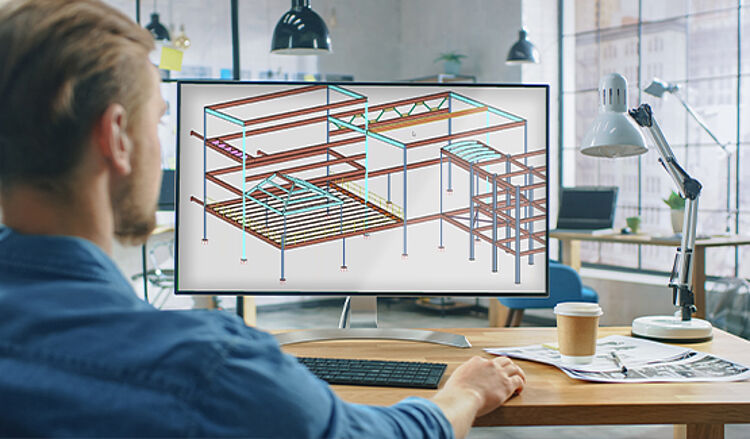 Create precise & detailed estimates quickly
As a steel estimator, you know that accurate and timely estimates are critical to winning bids and staying competitive in the market. SDS2 Detailing is the solution you need to create precise and detailed estimates quickly and efficiently.
Create accurate estimates every time
With SDS2, you can easily import design files, extract quantities, and generate detailed material takeoffs. Its advanced features and tools, including automatic connection design and clash detection, allow you to create estimates that are highly accurate and take into account every detail of the project.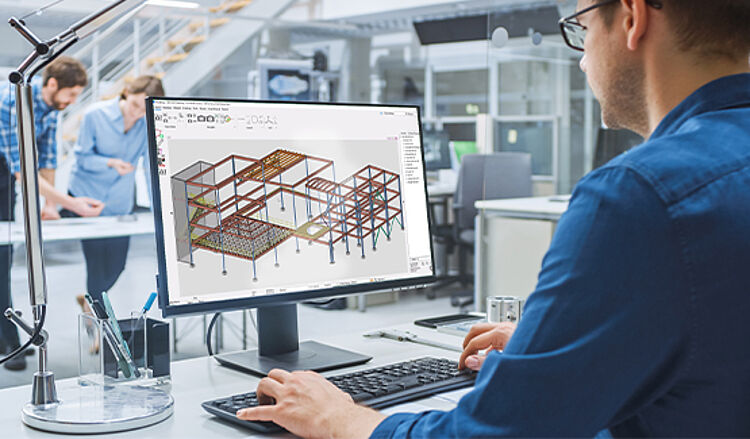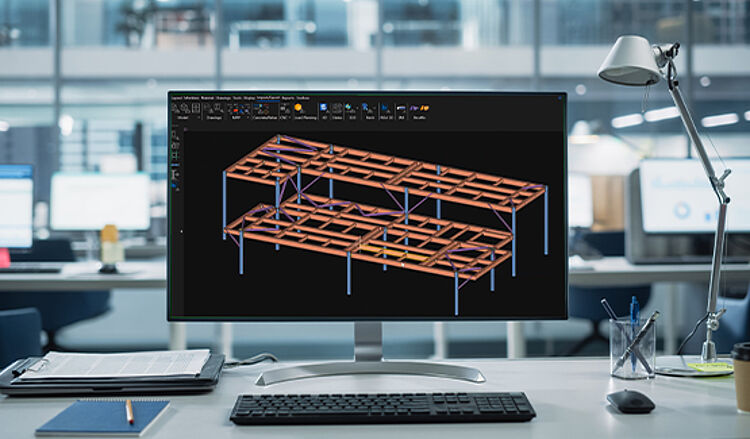 Win more bids & grow your buisness
SDS2's comprehensive library of steel shapes and seamless integration with other software, including BIM and CAD systems, make it easy to create detailed estimates that are compatible with your existing workflows. With SDS2, you can be confident that your estimates are accurate and reliable, helping you win more bids and grow your business.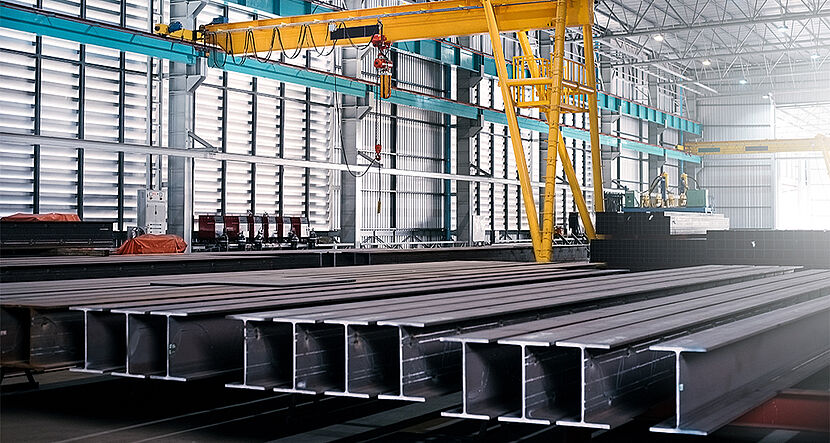 on demand webinar
Steel estimating FOR BETTER PRODUCTION MANAGEMENT WITH SDS2 AND TEKLA POWERFAB
why CHOOSE SDS2 by ALLPLAN?
From inputting your model to exporting material lists, SDS2 helps you generate fast and accurate model-based estimates.
With connections included automatically, you can increase the accuracy of your estimates and better predict project outcomes. 
Easily import models or design drawings from the engineer and utilize simple tools for a quick, accurate model with steel connections.
Quickly update your model with alternative connections designs to compare costs and create a more competitive bid. 
Easily visualize constructability issues and high-cost areas to save time once the bid is won. 
Lay the groundwork for your detailing model in the bid phase and save time later on in the project.
With more accurate estimates and bids, you can win more projects and optimize costs for production. 
SDS2 gives you an accurate picture of the project, connections included, without the added cost of third-party solutions. 
SDS2 is an openBIM product, so your estimodeling data can be used in conjunction with all the top MRP, MIS, and fabrication management systems.
"SDS2 is the single most significant system in our company. We use it for estimating/sales, detailing, planning erection sequences, and CNC. If I had to start over, it would be the first thing I'd buy."
Mark Karpinsky, New Jersey Iron
"[SDS2 is a] fantastic program for a small department such as ours. We have a small staff (2-3 detailers at any given time) and this has allowed us to utilize our limited resources to the greatest extent possible."
Corey Juden, Anderson Steel Supply, Inc.
"We started with three licenses and within five years, we were up to 21. It has had a great ROI for us."
Luis Torres, The Steel Detailers, Inc.
explore & learn
Estimodeling for Better Production Management
SDS2 Estimodeling is the only model-based estimating software with built-in connection design and optimization. Now integrated with Tekla PowerFab, you can leverage your SDS2 model data to accelerate bid time with increased accuracy and take control of your shop production.
drake-williams saves 30-40% bid time
To supply an ambitious growth plan, Drake-Williams Steel has to find new ways keep up with tight estimating and budget demands and deliver bids with speed, accuracy, and volume. 
how fabricators can deliver more bids with better accuracy
The traditional estimating process is both time consuming and vulnerable to error and inconsistency. That's why many fabricators are turning to estimodeling to not only increase the volume, but also the accuracy and competitive value of their bids.