steel detailing software
Innovative
steel detailing software for steel detailers
Don't let inaccuracies and inefficiencies slow you down. Schedule a demo to see for yourself how SDS2 steel detailing software can help you get projects done faster and with the highest levels of accuracy. 
Gerald R Ford International Airport | Lansing, Michigan, US | Universal Detailing, Inc.
78% of surveyed users reported being at least 50% faster and more accurate with SDS2. 
71% of surveyed users saw productivity gains within one year of using SDS2. 
86% of surveyed users said SDS2 helps increase operational efficiency for the fabrication shops they work for.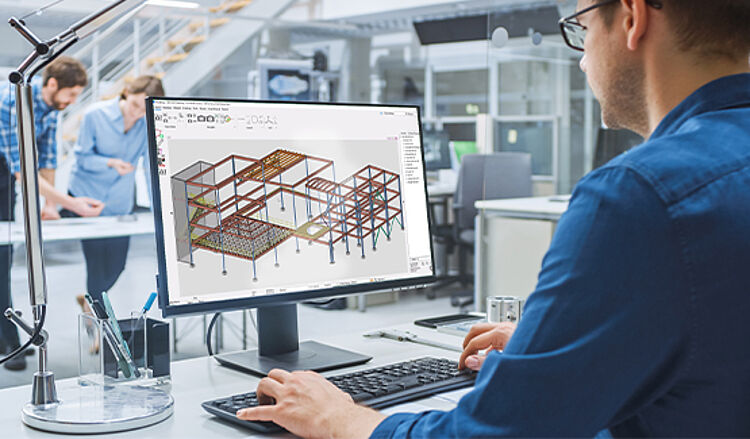 accurately Produce High Quality shop drawings
As a steel detailer, your success depends on your ability to accurately and efficiently create steel shop drawings. SDS2 Detailing is the key to achieving this goal. With its powerful tools, intuitive interface, and comprehensive library of steel shapes, SDS2 streamlines the detailing process and helps you produce high-quality shop drawings with ease.
Automate Your most time

-

consuming tasks
Whether you're a small detailing firm or a large enterprise, SDS2 can help you achieve your goals. Its robust features allow you to easily create accurate 3D models, extract fabrication information, and generate detailed drawings that meet industry standards. By automating many of the time-consuming tasks involved in steel detailing, SDS2 can help you improve your productivity, reduce errors, and ultimately increase your profitability.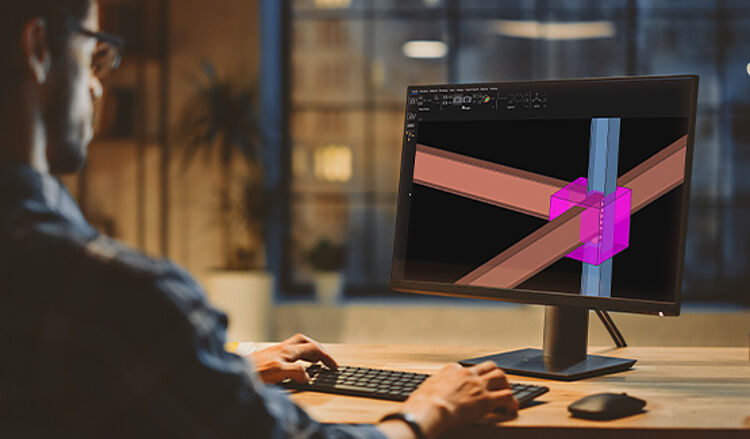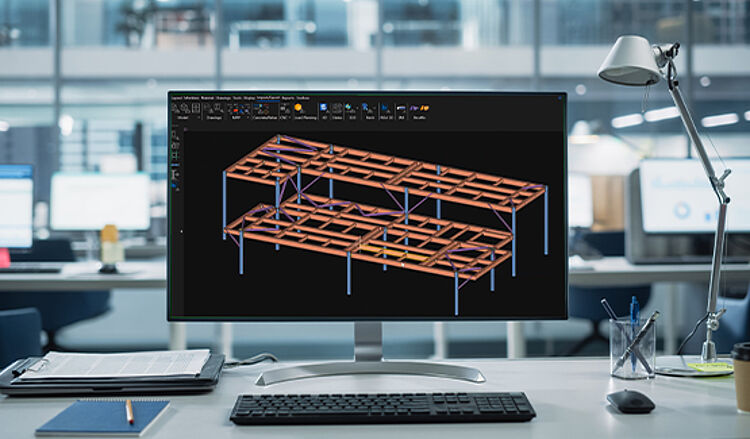 Take your detailing services to the next level
Investing in SDS2 is an investment in the future of your business. With its advanced features and powerful capabilities, you can get projects done faster and deliver more constructible designs that meet all stakeholders' needs from the engineer to the fabricator and erector.
"SDS2 is an all-encompassing program. We use it for everything we do—estimating, detailing, BIM, fabrication, connection design, feeding our automated shop equipment."
PVS Structures
"SDS2 is a fantastic program for a small department such as ours. We have a small staff (2-3 detailers at any given time) and this has allowed us to utilize our limited resources to the greatest extent possible."
Corey Juden, Anderson Steel Supply, Inc.
"Every release gets better. With tools that are being added, it increases speed each time. We are a small company, but on big jobs it has helped a lot."
Donald Kelly, Interstate Steel Corporation
Features that help our steel detailers succeed
Intelligent connections are designed as you input the model according to the framing condition and fabrication preferences.
Customized design automation is optimized to the strengths and preferences of the steel fabricator for maximum efficiency.
Avoid field errors with automatic clash detection, with built-in analysis of the complete framing situation.
Easily tailor connections and design to individual shop standards to save on fabrication time and minimize RFIs.
Utilize a host of tools and features to input and modify structural models for any project type. 
Time-saving features help automate tedious stairs, handrail, and other miscellaneous steel. 
Work with teammates from anywhere in the world directly in the live model with no data lags or conflicts.
Deliver clear drawings for the shop and field with minimal cleanup. 
SDS2 is an openBIM solution, supporting standard file formats and direct API integrations with BIM solutions for fabrication management, automated equipment, and more. 
With intelligent connections and complete design calculations, you can get designs right the first time and streamline reviews and approvals.
With automated piecemarking and other customizable settings, you can spend less time on model management.
Automate some of your more time-consuming tasks and get designs right the first time with SDS2's superior intelligence to get through projects faster.